The Peaceful Warrior Men's Group is a space on the web for powerful men to be supported in transformation and personal development. Run by Carl E Stevens, JR., CEO here at Jujumama Love Academy, the group has been instrumental in the development of character, strength, power and mental fortitude for thousands of men.
Some believe spiritual growth and development is primarily for women. Here at JLA we know men are powerful conduits for energetic healing; women, in particular, need the gift of masculinity and healing at this time, on this planet. In order to become a male healer, one who is able to intuit the needs of women, support women, and maintain a sense of masculine power, one must train.
Training like Aikido, Karate, and Tai Chi are powerful ways to build character. The Peaceful Warrior men's group provides these kinds of trainings for the mind! Once you click to join below, you will instantly gain access to the following:
Peaceful Warriors PRIVATE FACEBOOK FORUM | 24/7 RELATIONSHIPS SUPPORT
JLA RESOURCE LIBRARY ACCESS 500+ Video Courses
Basecamp Private Group on Facebook | Co-ED
Peaceful Warriors Video Training Library
And much much more!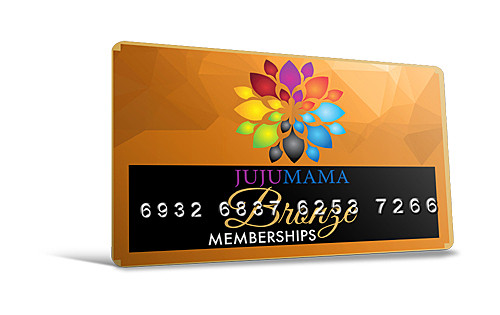 Start Your Journey Here with Peaceful Warrior Bronze Membership!
The Bronze Membership is a great place to begin your journey into the vast world of Progressive Love™! JujuMama Love Academy (JLA) is a place to discover new ways to grow in the areas of love, relationships, self-empowerment, metaphysics, and creating the life you desire for yourself. The Academy offers a plethora of tools and information to support you in achieving your personal relationship, financial, and spiritual growth goals
All JujuMama Love Academy members BRONZE have access to hundreds of Progressive Love lectures, classes, PDF files, and other resources to support you in studying Progressive Love, Gender Harmonics, Bagua Astrology, Empowerment, Tantra, Sacred Senuality, Relationships, and more...
Here's what you get with BRONZE Membership:
JujuMama Love Academy RESOURCE LIBRARY - 500+ videos and audios on relationships TOOLS to support your love life!

Access to private FaceBook groups:

COED

- BaseCamp (BC)

MEN

- Peaceful Warrior (PW)

LIVE COURSES each month
10% discount on most JujuMama Store digital items (audio, video)

PL newsletter and email list
*Number of conference calls and dates and times are subject to change.

Join Today! Cancel Anytime. But we bet you won't!