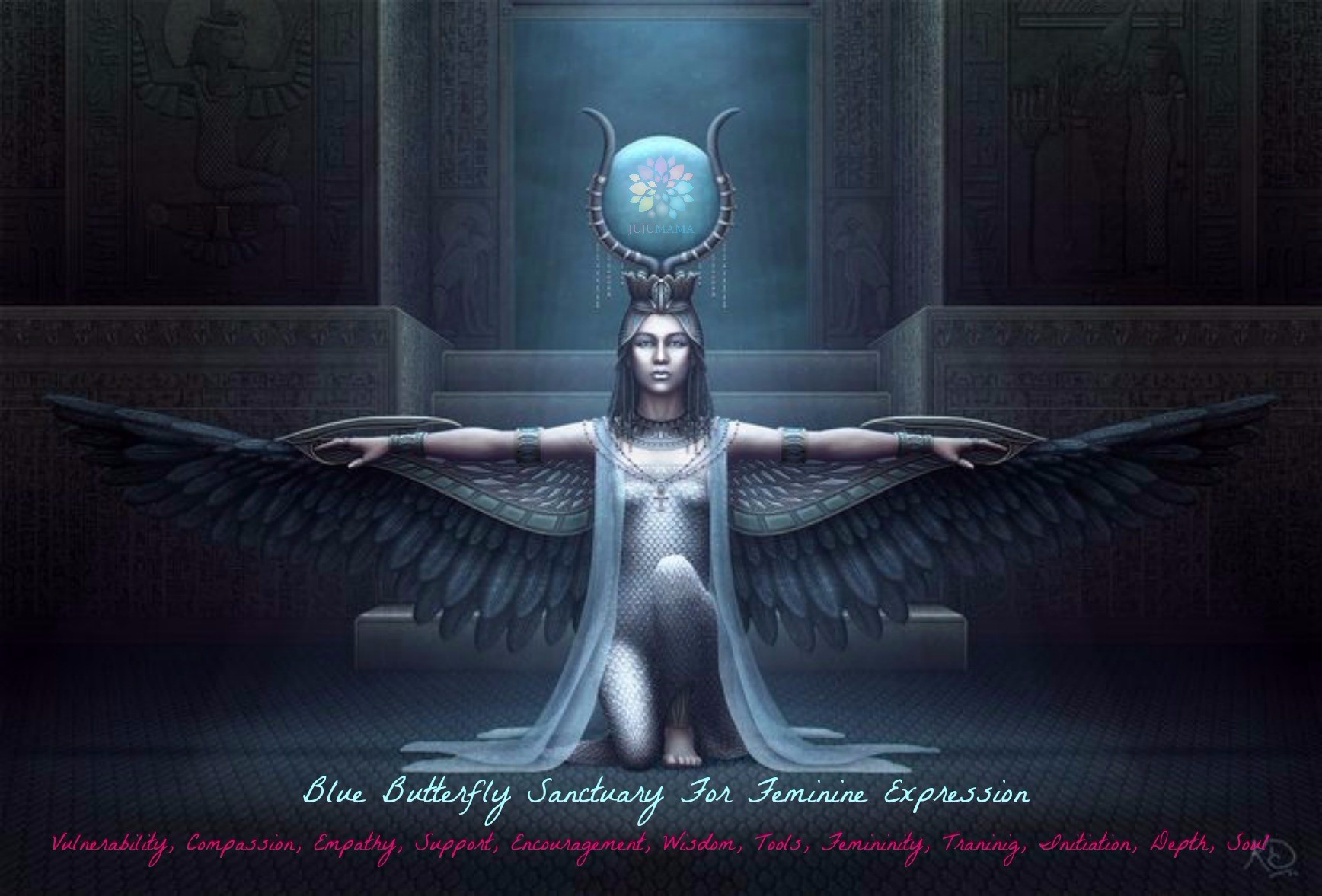 The Blue Butterfly Sanctuary
Welcome to The Sacred Order of the Blue Butterfly ~ Sanctuary for Feminine Expression!
Tap into your natural feminine powers, and enhance your ability to utilize the magical goddess archetypes in every aspect of your life! The Blue Butterflies meet and encourage one another daily in our secret group via Facebook. We are women, hundreds of members from all walks of life, BLUE Butterflies can be found worldwide! Our membership contains Progressive women of every age, "race" and sexual orientation!

Blue Butterfly Women come together to practice the art of femininity, vulnerability and surrender! We develop skills to tap innate feminine powers, as well as hone our power to create and achieve desired relationship and financial outcomes. All members have the same goal - to create our lives through the power and magic of the feminine. Once you join, you will be added to a secret Facebook group called Blue Butterfly Sanctuary!
One thing we achieve here is the ability to be where we are, emotionally. We practice the divine art of Acceptance and the Zen practice of Feeling the feelings and transmuting energy. This becomes the ritual, we use trance and mirror work to support our sisters, we hold space, create containers and allow the Deep Dive into the mysteries of feminine emotive power.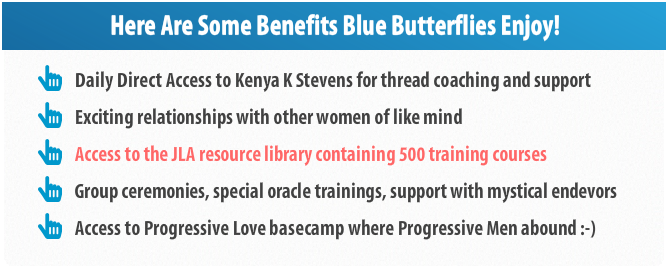 Whatever relationship, financial or spiritual concerns you might want support with, The Blue Butterfly Sanctuary can help!
We love supporting your sensuality and spirituality!
The group is facilitated by Kenya K. Stevens, Master Love Coach, Archetypical Priestess, and JujuMama CEO/founder.
You'll also be able to participate FREE in our live classes and ask questions and share your stories.
We look forward to having you. Come grow with us.

NOTE: With this purchase you also receive entrance into the JLA Resource Library plus our PL LIVE classes!
Entrance Requirement: There is an entrance interview process you'll have to undergo in order to cross into the Sanctuary. We protect the details of our member's lives with an interview process. Once you sign up you will receive an email about how to begin that process - it's fast! You'll be in before you know it. Thanks!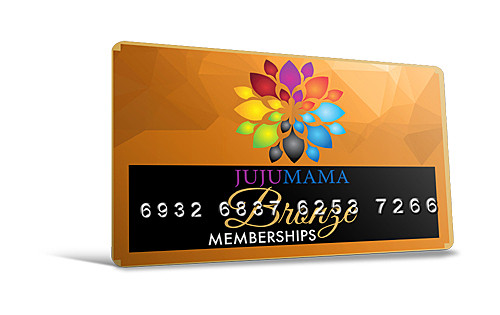 Welcome to JujuMama Love Academy!
Start Your Journey Here!
The Bronze Membership is a great place to begin your journey into the vast world of Progressive Love! The JujuMama Love Academy (JLA) is a place to discover new ways to grow in the areas of love, relationships, self-empowerment, metaphysics, and creating the life you desire for yourself. The Academy offers a plethora of tools and information to support you in achieving your personal relationship, financial, and spiritual growth goals
All JujuMama Love Academy members BRONZE have access to hundreds of Progressive Love lectures, classes, PDF files, and other resources to support you in studying Progressive Love, Gender Harmonics, Bagua Astrology, Empowerment, Tantra, Sacred Senuality, Relationships, and more...
Here's what you get with BRONZE Membership:
*Number of conference calls and dates and times are subject to change.